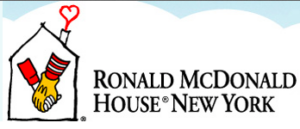 February 6 is the RCWS Day of Service (Projects)! Members – Visit our group page on Volunteerspot to sign up.
http://www.volunteerspot.com/group/437192474087
The Bowery Mission service project is to serve dinner in their kitchen. Meals are served three times a day, every day. We'll arrive at 6pm for setup and food prep. Then we'll serve the meal with the Bowery kitchen staff and assist with kitchen and dining hall cleanup. Dinner is served to 125-175 people each night.
For the Ronald McDonald House project, we are hosting a dinner at Ronald McDonald House of New York, which provides a temporary "home-away-from-home" for pediatric cancer patients and their families who travel to New York City for life-saving treatment. Providing a meal is an important part of supporting the children living at Ronald McDonald House of New York who are battling cancer and the families caring for them. Dinner service will begin at 6:30 pm (volunteers will need to arrive at least by 6:00 pm to help with the set up).
Click here to sign up today:
http://www.volunteerspot.com/group/437192474087