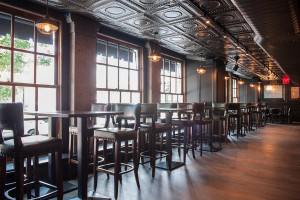 Come kick off the new Rotary year with the Rotary Club of Wall Street New York and meet Katherine Davies of Iguacu, who will mingle with us at Trading Post NYC, 170 John St in the Financial District, on July 1st, 6-8pm, and talk about "Breaking the Mold: What effective action looks like in the era of information overload."
We will have a table in the bar area. Happy Hour is until 7pm with $5 Select Drafts, $7 Select Wines by the Glass, $8 French Martinis and Cosmopolitans.
Registration is free and strongly recommended for seating availability.
Donations made via this event will go to our RCWS Foundation for our service projects listed at http://www.wallstreetrotary.org/. You will be able to make donations on site by using a credit card, cash, or check made out to the Rotary Club of Wall Street Foundation.
Tickets available here: https://www.eventbrite.com/e/rotary-club-of-wall-street-summer-social-guest-speaker-trading-post-nyc-tickets-17483765413