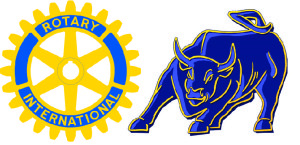 Please join us for the inauguration of the next president of the Rotary Club of Wall Street New York, Sven Dietrich, on June 17, 2015, 7-9pm in Hell's Kitchen at the Cantina Rooftop (rain or shine).
Besides looking forward to a fantastic new year for our club, we will have a fundraiser for good causes that our club supports (Nepal earthquake relief and Gift of Life Foundation), award ceremonies, and good fellowship.
Tickets are $50 and include two drink tickets (house wine, beer, soda, and well liquor), a first round of shared appetizers, and a tax-deductible $25 donation to the causes mentioned above via our Rotary Club of Wall Street Foundation, a 501c3 not-for-profit organization.
About Cantina Rooftop
Cantina Rooftop, located atop Stage 48, features an innovative Modern Mexican dinner menu and expertly crafted cocktails, with a focus on Margaritas. The year-round rooftop opened on Cinco de Mayo. The restaurant and bar have a fully retractable rooftop that handles up to 80 people.
We will be in a separate section of the rooftop with our own bar, DJ booth, and seating.
https://www.eventbrite.com/e/rotary-wall-street-inauguration-event-tickets-17179218505