Our club has raised $25,000 USD towards the building of a primary school in Port-au-Prince, Haiti. Help us raise $10,000 more to educate the country's future teachers, doctors, entrepreneurs and innovators.
The Rotary E-Club of Wall Street has a longstanding, fruitful, relationship with the local community members and Rotary Clubs of Haiti that transcends borders.
Our involvement with this beautiful country started with the Haiti Entrepreneurship Camp, and has since led to other initiatives like responding to Hurricane Matthew, supporting orphanages, and most recently partnering with a Haitian entrepreneur to protect vulnerable communities around the world during the COVID-19 pandemic.
Today, nearly half of Haiti's population is illiterate, and only 1 in 20 will ever graduate high school. Fresly Toussaint- a longtime friend of our club- is taking action.
Fresly had volunteered with our Entrepreneurship Camp while it was active. This year, he proposed a project to build a school. Together, we will ensure more children in Haiti access to education and help build a pipeline of future innovators from the country.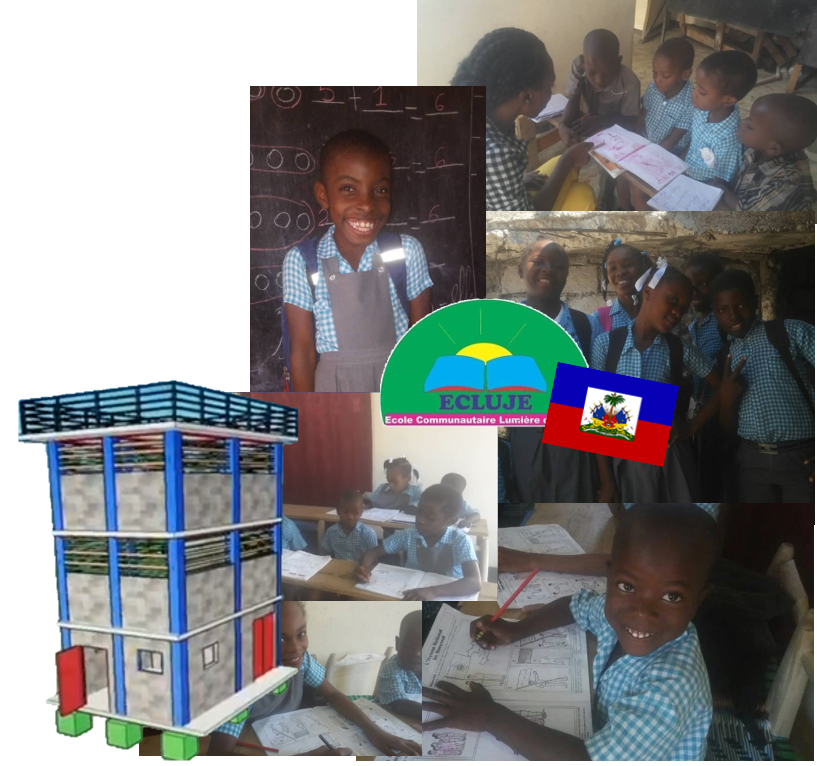 Our E-Club's global presence is enabling us to work directly hand-in-hand with our partners in Haiti to ensure the project's success. We send a big thank you to Albert Davis, an incoming Board Member who lives in Haiti, for taking on the role as Project Chair and working directly with Fresly and engineer Rubens to execute this project.

We are thankful for Sfaira Foundation which will support the construction of a new building for this school, doubling as a community center.
Support Education in Haiti
Video Progress Report