RCWS is honored to work with many partners for local and international service projects.
Email us at serviceprojects@wallstreetrotary.org for more information on these projects.
Our partnership with the Bowery Mission began during the first year of our club's charter. The Bowery Mission has served homeless and hungry New Yorkers since 1879, when its neighborhood came to define the term "skid row." Their children's programs, called Kids With A Promise, serves at-risk youth and began in 1894 by giving the children of recent immigrants the chance to escape the tenements in the summer.
Bowery's programs focus on meals, shelter & services. In 2012 they provided more than 369,200 meals, 30,500 bags of groceries, 79,300 nights of shelter and 53,200 articles of clothing, as well as showers, haircuts, 511 professional doctor's appointments and 92 eye examinations at our in-house clinic.
Our service projects with Bowery include suit collections, meal service and, most recently, Sandy relief donations of clothing, food, water and cleaning supplies and $8000 towards further recovery efforts. Click here to see more details on our projects.
Each month, members of the Rotary Club of Wall Street New York volunteer one evening to the Coalition for the Homeless Food Van. The goal of this activity is to distribute the items we're gathering during our monthly collections at club meetings. Read more about our volunteer work with the food van here.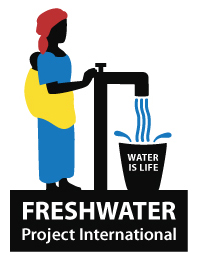 Freshwater Project International is an organization devoted to supporting comprehensive freshwater projects in Malawi, Africa. The approach is unique in that the organization focuses on one country and partners with birthing centers and reforestation organizations to create water projects that have a high level of impact and sustainability. By implementing this strategy, Freshwater Project International will achieve universal access to clean water and basic sanitation for every citizen in the country of Malawi in ten years.
The Rotary Club of Wall Street has been a strong supporter of Freshwater Project International for over three years. We have held a movie screening, featuring the documentary "Water First", in 2010, raising thousands of dollars for the organization. The club has continued to raise awareness and host fundraisers for Freshwater Project International. In March 2013, we held another fundraiser at Tavern 29 in Midtown Manhattan, raising $1,200 from attendees of over ten countries. At the very same event, the Rotary Club of Wall Street received the charity's prestigious "Water Angel" award for its accomplishments and support.
The Mission of Gift of Life is to further the cause of world peace and understanding by facilitating free medical services to children suffering from heart disease regardless of race, creed, sex or national origin and who otherwise lack access to such services. The RCWS has sponsored one live saving heart operation for a little girl from Kosovo and provided a host family for another little boy from Jamaica. We have also established the Stanley Kules Gift of Life Fund and keep raising money to support Gift of Life.  Click here to learn about recent updates.

The Haiti Entrepreneurship Camp is a hand-on learning experience designed to guide the young Haitian entrepreneurs in expanding their business. The Entrepreneurship Camp supports young entrepreneurs who are already running a business as well as those who are in the starting phase to fill the lack of technical knowledge necessary to succeed. It incorporates a variety of educational training techniques including classroom instructions and interactive activities.
In June 2014, the first Entrepreneurship Camp took place in Port-au-Prince, Haiti. Today, after recently wrapping up a second year, young entrepreneurs in the Haiti community have participated in over five weeks of the Entrepreneurship Camp. Devoted Servants ran the free two-week workshops in partnership with Rotarians and Lufthansa HelpAlliance.
To learn more about the Entrepreneurship Camp project, and meet the team, please visit www.entrepreneurship-camp.org.
Interact is a global community service organization for high school students – essentially the "high school version" of Rotary. Each Interact Club is sponsored by a local Rotary Club, and RCWS is working to establish clubs at two lower Manhattan high schools: Stuyvesant High School and the High School of Economics & Finance. Students meet weekly to organize service events and fundraisers benefiting the local and global community. Interact Club is a main focus of the District New Generations Committee because today's Interactors may become tomorrow's Rotarians.
The Rotary Club of Wall Street supports the charitable work of high school students in the Lower Manhattan community. Establishing and backing Interact clubs is one of the main objectives of our club's Youth Activities Committee.
Each year, RCWSNY members volunteer at the Nazareth Housing holiday party for families working to overcome barriers to safe and secure housing. Members served food, worked at craft tables and helped Santa (one of our members) deliver toys that we donate to the children at the party!
Check out pictures from our 2012 Nazareth Housing Holiday Party
Each October & April, we partner with Rotary Club of Metro NYC and Rotaract Club of United Nations for the NY Cares Hands on NY service days.
The Rotary Club of Wall Street has, in the year 2012, ventured into establishing a presence and relationship with local schools in the areas of Interact and Rotaract. Our work with Rotaract has been especially fruitful, as we have identified Pace University in Downtown Manhattan as a college where Rotaract can be of great assistance to the students and the community in general. As of the beginning of 2013, students and administrators have been identified to lead the future Rotaract Club of Pace University. Through the efforts of Rotary Club of Wall Street liaison to Rotaract Arian Almas, a strong core of students has been formed that will shape the backbone of the club.
With Pace University administration support, the Rotaract Club of Pace University will be chartered in the upcoming 2013-2014 school year. Initial meetings with student Rotaract leaders have already created an environment of creative thinking, with initiatives planned out for September 2013 that includes a guest speaker series, a program to assist new international students at Pace, adopting a park, regular visits to help at soup kitchens and homeless shelters, and various social events. Until then, Pace University students will be able to attend Rotary Club of Wall Street meetings to become familiar with the Rotary atmosphere and to continue to build a strong relationship between the two clubs, with an outlook to spreading the Rotaract system to other colleges as well.
ShelterBox is the premier international aid organization that provides emergency shelter and life-saving equipment following disasters such as earthquake, volcano, flood, hurricane, cyclone, tsunami or conflict. The RCWS has been supporting ShelterBox USA by raising money supporting ShelterBox's mission
to deliver humanitarian relief in the form of equipment and materials that bring shelter, warmth and dignity to people made homeless by natural or other disasters worldwide. RCWS collected funds for a ShelterBox in 2012.  Visit our team page.
Recently in 2013, the Rotary Club of Wall Street's Board of Directors under the leadership of Mr. Thomas H. Rudy, President, decided to create a partnership in education with the New York City public school system.
The Rotary Club of Wall Street, under the leadership of Jahnbaz Almas, Board Member (elect) 2013-2014, has undertaken this responsibility and worked with the High School of Economics and Finance to create the Youth Leadership Council with long term objectives.  The Rotary Club of Wall Street and the High School of Economics and Finance will work together and humanize the process where students will gain a portfolio of experience and will collectively and individually transition an environment that is completely safe for learning.
The purpose of installing the Youth Leadership Council is to promote tolerance and train these young role models to become leaders in their high school by designing projects that have a positive impact on the students so that they can lead their peers to recognize the purpose of service to their community.  The Youth Leadership Council will promote a peer-to-peer dialogue among the High School of Economics and Finance's students and create a safe place for learning that will build a civil society of future leaders.
The Youth Leadership Council will identify service projects that are important to the High School of Economics and Finance such as, but not limited to, promoting prejudice reduction education and addressing the problems of bias based on a victim's race, color, religion, national origin, ethnicity, sexual orientation, gender, economic status, or disability.